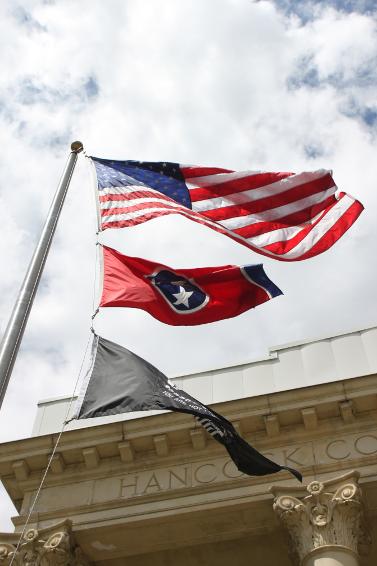 Hancock County is nestled in Central Appalachia and provides residents and visitors with a beautiful rural atmosphere year-round. Whether blooming with the promise of spring or set ablaze with the colors of fall, the mountains and ridges that make up our county are a sight to behold and are full of natural wonders to be discovered. The tranquil Clinch and Powell Rivers take winding courses through the county, creating lush valleys and plenty of opportunities for outdoor entertainment. A peaceful small-town atmosphere offers a haven from the hustle and bustle of contemporary life, and the sense of community here is as old and strong as the land itself.
We have friendly, hardworking residents who are proud of their heritage while looking toward the future with hope and initiative. Whether you are looking for a scenic place to visit, a hometown in which to raise a family or a willing community in which to locate a business, you are welcome in Hancock County, Home of the Melungeons. Take a scenic drive across our mountain roads where we are sure you will enjoy the trip.
We hope to see you . .
"Overhome."
Current Events

Please visit the school system website for updates on virtual learning, in-person attendance and important updates.
Early voting begins on Wednesday, October 14, 2020 from 9:00 am till 12:00 pm in the courthouse lobby. Early voting continues through Thursday, October 29, 2020. Each Wednesday and Saturday the times are 9:00 am till 12:00 pm with Monday, Tuesday, Thursday and Friday, 9:00 am - 4:00 pm.
The last day to register to vote in the next election is Monday, October 5, 2020.
Sept. 30, 2020-From Mayor Tom Harrison:
After much consideration in connection with Covid 19, I've decided to extend the Mask mandate until October 31, 2020.

Looking at the numbers from the Department of Health and Ballad Health, I can't help but think that the masks have help to control the spread of this virus and bring our numbers down since the first mandate was put in effect.
We ask that you continue to make good decisions with social distancing, washing of hands, and staying home if you are sick to prevent the possible spread.
Flu season is upon us and we are trying to insure that all Hancock Countians are as healthy as they can possibly be.
I know this meets conflicting ideals but just remember it's our duty to look out for others as well as ourselves.
If you choose not to wear a mask, please respect others that may choose to wear one.
My hopes and prayers are that we soon have something new to take up our time and worries, and Covid is no more.
______________________________________________
______________________________________________________________________________________________________________________
Various businesses and organizations may have adjusted hours due to the COVID-19 outbreak in our country. Please call before visiting desired place to prevent exposure and precious time wasted.
The City of Sneedville City Hall will be closed to the public until further notice. Customers must use the Dropbox for payments or mail them to us. If payments are not the correct amount we will apply any change due you to your next month's bill. We are sorry for any inconvenience.
William Pat Riley, City Mayor

To the Citizens of Hancock County:

We would like to make the citizens aware of the protocols and precautions concerning the Coronavirus / COVID-19.
As of March 16, 2020 Hancock County Mayors office, Sheriff Department, and EMS would like to first and foremost inform you to use good judgement and common sense that we all know our citizens already have concerning the virus.
Wash your hands.

Limit travel to and with large groups of people.
Prepare yourselves with the general necessities.
Please be mindful of your neighbors and family members, especially the elderly, as they are the most vulnerable. Make sure they have food, water, and medical supplies and limit visitations. Doing so will ensure you are mindful of the risk that you could impose on them.
Social distancing of at least six (6) feet between you and others when out and about in public is highly recommended.
Masks are recommended when out in public. This is to protect you and those you come in contact with.
Mayor Thomas J. Harrison @ (423)-526-9056 or (423)-733-4341
Sheriff Brad Brewer @ (423)-300-8494 or (423)-733-2249

EMS Director Joel Bowers @ (423)-300-9611 or (423)-733-4454
For Your Information
Need a building permit? Call the Mayor's office at 423-733-4341
Are you a veteran and looking for information for help and services: Keith (Shorty) Godfriaux is the Veteran's Service Officer for Hancock County. He can be reached at 423-733-4423, Tues. - Fri. 9:30am-3:00pm. His address is P.O. Box 279, Sneedville, TN 37869
Are you looking for employment? The American Job Center wants to help! Located at 1861 Main Street, Lauren and Mary Jane are waiting to assist with training, job search, resumes and anything pertaining to your successful employment. Call 423-733-1331 or visit www.jobs4tn.gov for information!!
For road conditions, call the Highway Dept. at 423-733-2201, 7:00 am - 3:30 pm. After hours, call the Sheriff's office at 423-733-2249. NEVER CALL 911 EXCEPT IN AN EMERGENGY!!!
For school closure information, please call 423-733-2591 for an automated response-between 4:00 pm and 8:00 am
Are you new to Hancock County and need an address? Contact E911 Director, Jamie Stanifer at 423-733-8453 or 423-973-1376.
Daryl Brady, Field Representative for Congressman Phil Roe, is available the first Thursday of each month at the courthouse from 9:00 am to 12:00 pm.
Are you missing your birth certificate, marriage license, a death certificate, etc.? Visit https://vitalchek.com to learn how you can obtain these certified records!
Did you know you can renew your current gun carry permit at the County Clerk's office? Visit Jessie Royston's page here for more information!
Join the 2020 Census Team!! Be a census taker! Apply online at: 2020census.gov/jobs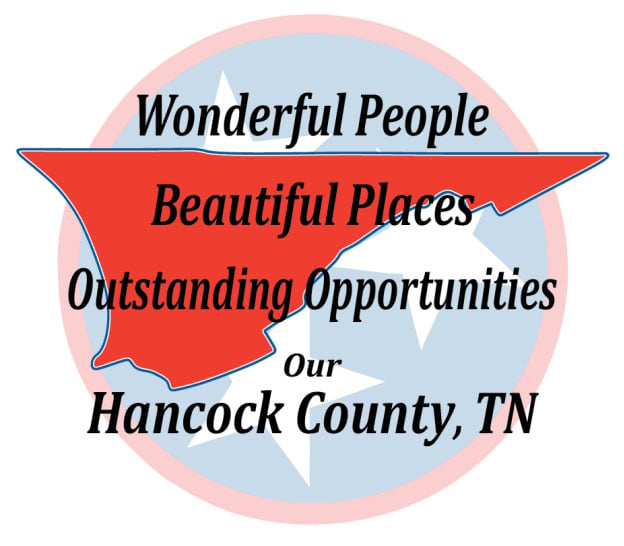 Hancock County has received funding through a 2016 Community Development Block Grant (CDBG) from the Department of Housing and Urban Development (HUD) for the construction of a spec building in the industrial park. In order to satisfy the Fair Housing Requirement of the CDBG grant, the county has placed a display a the Hancock County Courthouse for public viewing between the hours of 8:00 am and 4:00 pm, Monday through Friday. The placing of the Fair Housing display is to ensure citizens are treated fairly in all housing matters including buying or renting, regardless of race, color, national origin, religion, sex, disability or family size. The location of the display is accessible for persons with a disability. If other special accommodations are needed, please contact Mayor Harrison at 423-733-4341.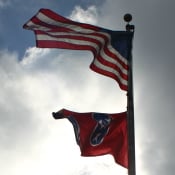 Hancock County government provides equal employment opportunities (EEO) to all employees and applicants for employment without regard to race, color, religion, sex, national origin, age, disability or genetics. In addition to federal law requirements, Hancock County government offices comply with applicable state and local laws governing nondiscrimination in employment in every location in which this entinity has facilities. This policy applies to all terms and conditions of employment, including recruiting, hiring, placement, promotion, termination, layoff, recall, transfer, leaves of absence, compensation and training.
copy

right @2020 Hancock County, TN - All rights reserved