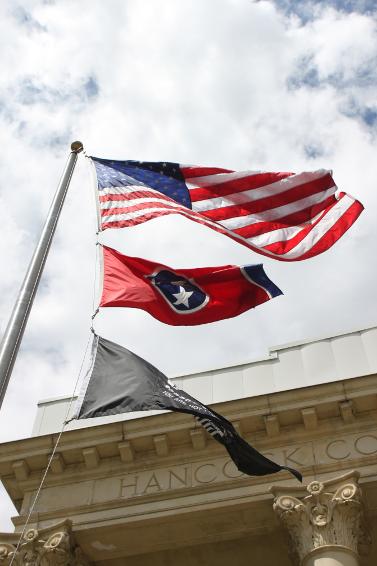 Hancock County is nestled in Central Appalachia and provides residents and visitors with a beautiful rural atmosphere year-round. Whether blooming with the promise of spring or set ablaze with the colors of fall, the mountains and ridges that make up our county are a sight to behold and are full of natural wonders to be discovered. The tranquil Clinch and Powell Rivers take winding courses through the county, creating lush valleys and plenty of opportunities for outdoor entertainment. A peaceful small-town atmosphere offers a haven from the hustle and bustle of contemporary life, and the sense of community here is as old and strong as the land itself.
We have friendly, hardworking residents who are proud of their heritage while looking toward the future with hope and initiative. Whether you are looking for a scenic place to visit, a hometown in which to raise a family or a willing community in which to locate a business, you are welcome in Hancock County, Home of the Melungeons. Take a scenic drive across our mountain roads where we are sure you will enjoy the trip.
We hope to see you . .
"Overhome."
Current Events

The Hancock County Annual Fall Festival will be held on Saturday, October 2 and Sunday, October 3, 2021. More details to be posted as soon as they are available.
The Annual Vardy Reunion at the Vardy Church will take place October 2, 2021, 10:00 am-2:00 pm. There will be a genealogy swap, chance to win prizes and lots more fun and fellowship. Stay tuned for more exciting updates!