ATTENTION
The City of Sneedville City Hall will be closed to the public until further notice. Customers must use the Dropbox for payments or mail them to us. If payments are not the correct amount we will apply any change due you to your next month's bill. We are sorry for any inconvenience.
William Pat Riley, City Mayor
City of Sneedville, TN
_______________________________________________
Mayor - William Pat Riley

Vice Mayor - Matthew Waddell

Administrative Assistant - Gail Collins
Sneedville City Hall
292 Jail Street
Sneedville, TN 37869
(423)733-2254
Hours of Operation - Monday, Tuesday, Thursday, & Friday-7:00 am to 4:30 pm; Closed Wednesdays, Weekends and Major Holidays
Alderpersons:

Janet Collins

Troy Collins
Janet Cose

Michael S. Gibson

City Attorney - Floyd W. Rhea
City Judge - Patricia Johnson
City Recorder - Gail Collins

Solid Waste Manager - Jackie Johnson
Public Works Supervisor - Junior Lee Johnson
Sewer Billing Clerk - Susie Fisher

Wastewater Manager - Jessee Thompson
City Council meets on the second Tuesday of each month at 7:00 pm in the boardroom at City Hall. Meetings are open to anyone wishing to attend.
Gail Collins is the Certified Municipal Finance Officer. Her duties include accounts receivable, accounts payable, payroll, preparing monthly financial reports, and reconciling monthly bank statements. Gail can be reached by calling 423-733-2254 or by email at sneedvillecityhall@yahoo.com.
Greg Alder is the city street worker. He keeps the streets free of litter and debris and maintains the landscaping.
Susie Fisher is City Hall front desk clerk. She is responsible for receiving payments for the Sewer and Sanitation Dept. and daily cash reports. She coordinates all reservations for the city park, city pool, and community center. Susie can be reached by calling 423-733-2254 or emailing cityofsneedvilleoffice@gmail.com.
Crystal Hinkle is the sewer billing clerk. She is responsible for processing statements and collections for the Sewer and Sanitation Dept. She also maintains city records such as minutes of meetings, resolutions and ordinances. Crystal can be reached by calling 423-733-1122 or emailing sneedsewerbilling@att.net.
Jack Johnson works with the sanitation department and organizes those services. Messages can be left for him by calling 423-733-2254.
Junior "Lee" Johnson is public works supervisor. He supervises the duties of the street and sanitation work to ensure each is thoroughly completed. Lee can be reached at 423-733-2254
Rodney Mullins is supervisor of the city pool and assists with the Sanitation Dept. He can be reached at 423-733-2254.
Officer Randy White is City Police Chief. Randy patrols during varied times. He can be reached at 423-733-2254 or the Sheriff's Dept. at 423-733-2250.
Deanna Swiney Tankersley is the Senior Center Director. She is responsible for scheduling activities of the center, arranging meal and delivering of meals to the elderly. Deanna can be reached at 423-733-4253 or email at snseniors@yahoo.com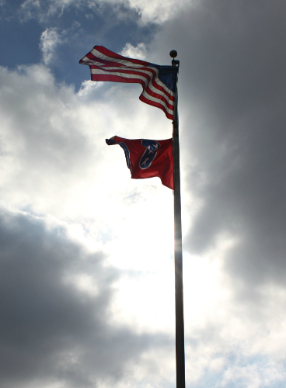 Services
Payments for sewer and sanitation services can be made in person at City Hall or by mail at: City of Sneedville, PO Box 377, Sneedville, TN 37869. All payments are due by the 15th of each month in order to avoid late penalties.
Building permits inside city limits can be purchased at City Hall. The builder should contact our office to verify correct zoning for the proposed structure. Applicants may also be required to go before the zoning commission.
Sewer Hook-up-Anyone living inside Sneedville city limits may request a hook-up to the local sewer through our office.

Sanitation pick-up for city residents is scheduled through City Hall.
The Senior Center is located at 403 Obie Street and is open Monday - Friday, 8:00 am - 2:00 pm. Activities ongoing at the center are Bingo, arts and crafts, gospel singing, Bible study, exercise equipment available, Wii games, educational speakers and so much more. Free lunch is provided with donations accepted. There is also free transportation for anyone age 60 and over. To schedule a ride or obtain information, call Director Deanna Swiney Tankersley at 423-733-4253 or email her at snseniors@yahoo.com. The center can also be rented for parties, reunions, and meetings during week nights and weekends. Reservations must be made through City Hall. Fees are $20.00 with a $30.00 deposit, (deposit returned when the building has been cleaned with no damage and the key returned).
The Sneedville city pool is located at the Senior Center. Opening on Memorial Day weekend, hours are Monday - Saturday, 12:00 pm - 5:00 pm, Sunday, 1:00 pm - 6:00 pm. Wednesday is Ladies Day. The pool closes when school begins the fall term. Reservations can be made for private parties. The cost is $25.00 for pool use and $25.00 for a lifeguard on duty. Times are 5:00 pm to 8:00 pm Monday - Saturday and 6:00pm - 9:00 pm on Sunday. Please call City Hall for details.
Sneedville Swimming Pool
Season Pass is $30.00, 2 for $50.00 and 3 for $75.00
Tuesdays are Free Days
Ladies Day Wednesdays
The city park is located off Campbell Drive. The park is free of charge but can be reserved for parties, reunions, etc. These arrangements are coordinated through City Hall and available April - October. The park offers a playground, volleyball court, walking trail, stage and an addition of a basketball court in progress.