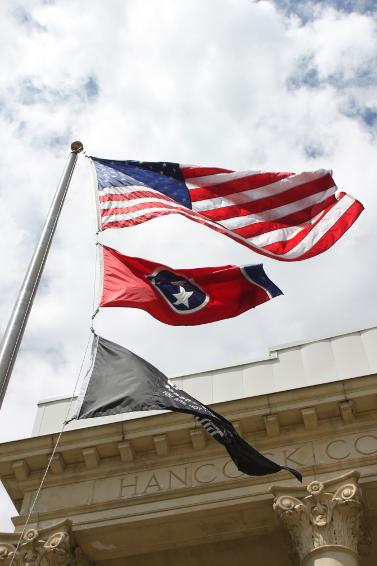 Hancock County is nestled in Central Appalachia and provides residents and visitors with a beautiful rural atmosphere year-round. Whether blooming with the promise of spring or set ablaze with the colors of fall, the mountains and ridges that make up our county are a sight to behold and are full of natural wonders to be discovered. The tranquil Clinch and Powell Rivers take winding courses through the county, creating lush valleys and plenty of opportunities for outdoor entertainment. A peaceful small-town atmosphere offers a haven from the hustle and bustle of contemporary life, and the sense of community here is as old and strong as the land itself.
We have friendly, hardworking residents who are proud of their heritage while looking toward the future with hope and initiative. Whether you are looking for a scenic place to visit, a hometown in which to raise a family or a willing community in which to locate a business, you are welcome in Hancock County, Home of the Melungeons. Take a scenic drive across our mountain roads where we are sure you will enjoy the trip.
We hope to see you . .
"Overhome."
Beginning November 1, 2019 the County Clerk's office will have new hours! Please visit Jessie Royston's page for details!
The courthouse will be closed on Thursday and Friday, November 28 and 29, 2019 for the Thanksgiving holiday
The Annual Christmas Parade will be held on Saturday, December 7, 2019 at 6:00 pm. This year's theme is "Blessings of Christmas"

____________________________________________________________________________________

Need a building permit? Call the Mayor's office at 423-733-4341

Are you looking for employment? The American Job Center wants to help! Located at 1861 Main Street, Lauren and Mary Jane are waiting to assist with training, job search, resumes and anything pertaining to your successful employment. Call 423-733-1331 or visit www.jobs4tn.gov for information!!

For road conditions, call the Highway Dept. at 423-733-2201, 7:00 am - 3:30 pm. After hours, call the Sheriff's office at 423-733-2249. NEVER CALL 911 EXCEPT IN AN EMERGENGY!!!

For school closure information, please call 423-733-2591 for an automated response-between 4:00 pm and 8:00 am

Are you new to Hancock County and need an address? Contact E911 Director, Jamie Stanifer at 423-733-8453 or 423-973-1376.

Daryl Brady, Field Representative for Congressman Phil Roe, is available the first Thursday of each month at the courthouse from 9:00 am to 12:00 pm.

Are you missing your birth certificate, marriage license, a death certificate, etc.? Visit https://vitalchek.com to learn how you can obtain these certified records!
Did you know you can renew your current gun carry permit at the County Clerk's office? Visit Jessie Royston's page here for more information!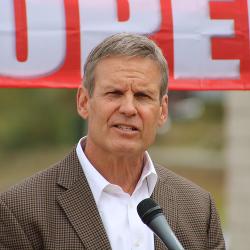 Nancy Crumley, you will be missed!
_______________________________________________________________________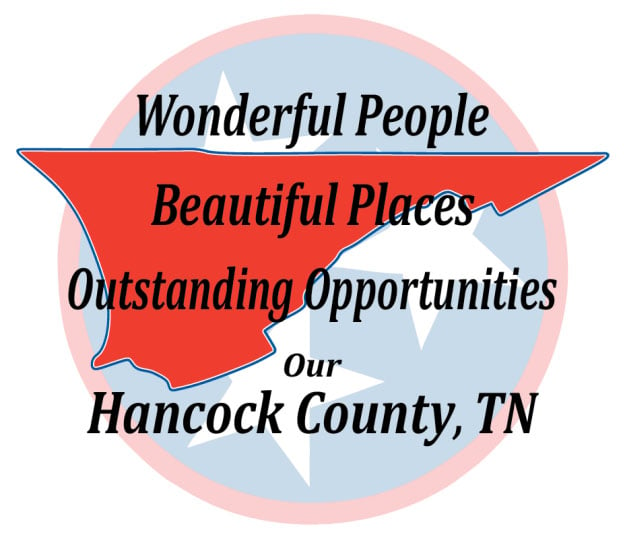 Hancock County has received funding through a 2016 Community Development Block Grant (CDBG) from the Department of Housing and Urban Development (HUD) for the construction of a spec building in the industrial park. In order to satisfy the Fair Housing Requirement of the CDBG grant, the county has placed a display a the Hancock County Courthouse for public viewing between the hours of 8:00 am and 4:00 pm, Monday through Friday. The placing of the Fair Housing display is to ensure citizens are treated fairly in all housing matters including buying or renting, regardless of race, color, national origin, religion, sex, disability or family size. The location of the display is accessible for persons with a disability. If other special accommodations are needed, please contact Mayor Harrison at 423-733-4341.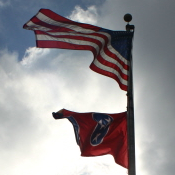 Hancock County government provides equal employment opportunities (EEO) to all employees and applicants for employment without regard to race, color, religion, sex, national origin, age, disability or genetics. In addition to federal law requirements, Hancock County government offices comply with applicable state and local laws governing nondiscrimination in employment in every location in which this entinity has facilities. This policy applies to all terms and conditions of employment, including recruiting, hiring, placement, promotion, termination, layoff, recall, transfer, leaves of absence, compensation and training.
copy

right @2019 Hancock County, TN - All rights reserved