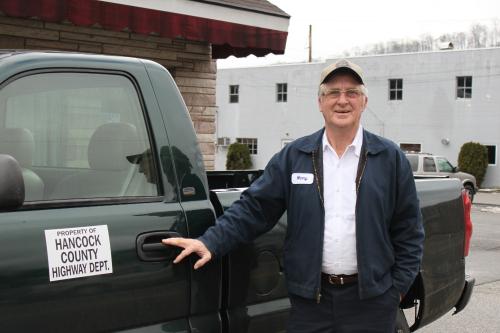 Road Superintendent - Henry Shockley
1064 Main Street
P.O. Box 65
Sneedville, TN 37869
Phone (423) 733-2201 Fax (423) 733-9988
Email address: hancockhwy@bellsouth.net
Henry C. Shockley, Road Superintendent, was appointed to office in 2015. The Highway Department is responsible for the repair and maintenance of county roads.
Staff
Marcella B. Shockley, Secretary
Amanda Helton, Bookkeeper
Hours of Operation:
Monday - Friday, 7:00 a.m. to 3:30 p.m.
For 24 hour emergency service, leave a message at the Hancock County Sheriff's Office at 423-733-2249.